Gambling online is now a new trend embraced by many casino players. The use of the internet gave casino players an opportunity to play casino games on their time. However, there are certain glitches and some unanswered questions that many casino players and new players want to be clarified. Gambling online has been rumoured to be not safe by many who felt that internet gambling is a scam.
However, this article will clarify and clear the air on how you can stay safe when you are gambling online. All that you need to do is to manage your bankroll very well and you will be safe all day long.
Look for a Licensed Online Casino
Gambling online needs someone who is streetwise and who doesn't easily get carried away. Unlike Yebo Casino there are a lot of unlicensed online casinos that means you need to choose wisely. The only thing that defines a wise choice is going for a licensed online casino. A licensed online casino is always mandated by the law to do the right thing. That alone can assure your safety at the casino and you will enjoy your gaming experience with less worry.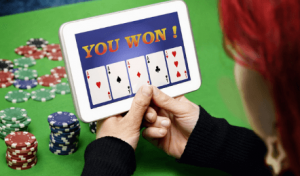 Use the Right Payment Methods
One of the most important things that you can do to be safe at an online casino is to take a thorough  look at the payment methods that you use. Securing your funds is very important, after all, that's the main reason why we are gambling isn't it.
There are numerous well established and reputable paying methods you can use to keep your funds secured. Above all, at Yebo Casino you can use payment methods such as Visa, PayPal, MasterCard, Neteller and Skrill. With the aforesaid platforms, you won't go wrong. With their vast experience, they will make sure that all your funds and transactions are safe and secure all the time.