As much as we love playing online gambling games. It is also very wise to have different perspectives on the root and origin of gambling. And you can only get the insight from some wonderfully written gambling books. There are numerous gambling books out there with various editions. Some educate, others entertain and some are there to feed you relevant information.
You might be looking for some page-turning books to read whilst on vacation or you might be looking for a beginners guide.
It is a guarantee that you will find some exclusive betting books that will make the gambling world more interesting for you. Below we have listed some captivating gambling books that will even highlight the history of gambling.
Some of the books will even give you a complete guide that will inspire you to be a real-time gambler.
Burning the Tables in Las Vegas
This amazing and classic book by Ian Andersen gives an insight on Blackjack and other casino behaviours. Even though it is very long, if you are a bookworm you will definitely find this book very helpful. Gambling books are also there to keep you entertained and Burning the Table in Las Vegas is the book that will get rid of your boredom. Moreover, the book covers all the basic terms in gambling. Mastering the strategies, identify bluffing and preventing emotions.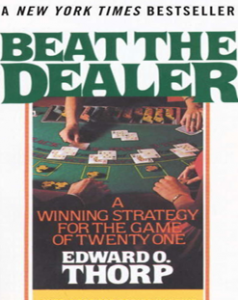 Beat the Dealer
Poker players and other high stake game players this one's for you. Edward Thorp wrote the book's emphasis on winning strategies for Game of Twenty one. He is a master of card counting so the information provided by this book is absolutely worthwhile. If you are an online casino player you can focus on the winning strategies of various table games. Then try out some of the table games at Yebo Casino.