At Yebo Casino we value the insights of the knowledgeable. Only a crazy person would argue with that old proverb from Namibia that translates, "each individual knows one thing that you do not know, therefore listen."
So to answer this question we read PwC's report on the online gambling industry in South Africa. Why, because when we Googled it they seemed most likely to give an unbiased perspective of things. These guys are professionals at quantitative analysis. This means the story they tell is taken from what the numbers say.
Casino gaming was a preserve of the rich. But with the coming of online gambling, the cost of placing a bet was greatly reduced. The result is that thousands of people are now able to also enjoy the pleasures of placing a wager. Whether it is by betting on the FA community shield between Chelsea and Arsenal or playing the Fucanglong real money online slot. This is what the figures say.
Real Figures on Real Money Gambling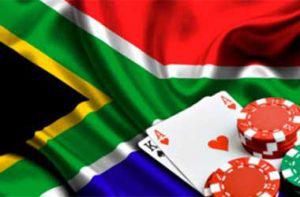 The total Gross Gambling Revenue (GGR) is continuing to rise. It rose by 8.4% in 2014 and in 2015 it rose by 11.2%. Pay out rates at the casinos have "remained relatively stable". This is from data gathered over the last couple of years. From the report, it is clear that sports betting is the backbone of the growth. In 2015 betting on sports accounted for than 80% of the total gambling revenues. This segment is also recording the fastest growth. The National Lottery is not performing as well. In fact, the sector has been suffering from fluctuating fortunes. In the same year that sports betting was doing so well, gross national lottery revenues declined by 2.9%.
A Real Answer
We found the answer in the second paragraph of the Overview, "The gambling industry continues to grow from a revenue perspective, continues to expand and invest large amounts in capital expenditure. As a business, however, the margins are low, a large portion of the costs is fixed, regulatory compliance is stringent and profitability depends on volume."
That is why as Yebo casino we give you our valued members so many bonuses and promotions to enjoy premium online casino games. We know that together we can keep casino gaming from returning to being only a pass time of that the rich afford.