The long wait is finally over; the Fantasy Premier league is back. Managers are up and about, running to sign players who will allow them to enjoy the world's most beautiful game.
What is it All About?
Fantasy league is for football fans and English Premier League lovers. The not-so sophisticated platform is only for fans so that they also get involved in managing teams and players.  All you need to do is download the application. Select the best players in the English Premier league who you think can give you the best performance.
How to Play?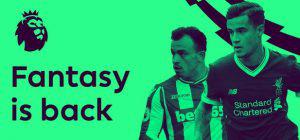 Fantasy Premier League is very simple it's just the same as playing online slot games. You are required to be very strategic and know the odds.
Sign in and you are given 100 pounds to buy players that you think can deliver the best performance of the season. The prices are tagged according to how the player performs. The price range from 4.0 pounds to 13.0 pounds and the price can either increase or decrease according to how the player is performing.
Rules
Select 15 players that consist of 2 goalkeepers, 5 defenders, 5 midfielders and 3 strikers. You are can select only 3 players from a single football club. From the 15 players you have selected, you only field 11 players that you think will give the highest points at the end of the weekend matches.
Selecting the captain who good is one aspect managers should take note of. If you double or triple your captain and he deliver top performances and your points will accumulate. Make sure that the captain you chose is a top-class player. There is also a triple captain option; the option will triple the points of the captain if he pulls a good performance.
Just like wild symbols in online slot games, fantasy league has the wild card that allows you to change your team twice in the season. This gives you the opportunity to have new and better-performing players in your squad and enable you to acquire more points during the campaign.