There is an outrage. The knives are out for Zuckerburg's billions. Sorry, a force of habit. It has become easier to conceptualize things in terms of real money. And anyway, in this case, it is highly unlikely that anyone wants Mark's head on a platter. But we will not rule it out completely, there are some seriously sick people out there.
Nothing is Fair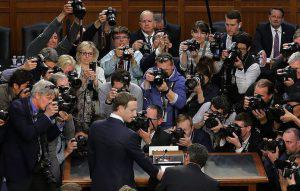 Well, except real money online gambling at Yebo Casino. The top online casino in South Africa's record of transparency is the reason why it is trusted by so many. Even people in Namibia, Kenya, Lesotho and Swaziland prefer to play real money internet games at Yebo Casino.
Couldn't resist the opportunity to toot our own horn.
The world has responded to the information that user information has been illegally given out by demanding accountability from Facebook. In particular the founder of the company, he is the target of all the wrath.
While someone has to account for such a bad thing, most of us are not even sure what "They" are doing with our information. It might have been happening for years but this is just the first time it has brought to the public's attention.
In Zuckerburg's defence, we are all experiencing a new way of life. We are having to make the rules as we go along. That is one characteristic of rapid technological advancement that we cannot run away from.
Rather the blame should rest squarely on the lawmakers. Most of them are ignorant about the latest trends in society. The very things that are influencing the behaviour and way of life of the majority of the population they lead. These man and women are responsible for protecting the "masses" at all times. Thus they need to be well versed with the things happening in the communities they lead.
In Conclusion
Life is like a real money slot. You never know what will happen next until it happens. Do your best to be the best person you can be. That is usually enough.