Planning a holiday outing this rainy season is actually an amazing idea. But the trouble will come when you realise you are about to drive a long distance in the rain. Well, you might be thinking to postpone your festive holiday trip to the Table Mountain in Cape Town. That is not a good idea whatsoever. There are certain ways you can use to have an effective and safe driving festive season. Here is how!
Be cautious of Heavy Vehicles in Rainy Season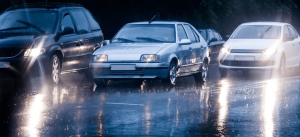 Driving, in general, requires a lot of patience. However, the same thing applies when you are driving in the rain. Therefore you have to be very cautious about heavy vehicles especially when you want to overtake. These heavy vehicles are very much prone to losing control especially if there are heavy winds and rains at the same time. Furthermore, you have to create a distance between you and the car in front of you so that you will have enough time to react if anything happens.
Make Sure your Windshield is clear and clean
Sometimes when driving at night during the rainy season, the headlights might not be the only solution for your visibility. The most important thing after the headlight is the windshield. Make sure your windshield is clean and is not exposed to too much moisture that will hinder your visibility. Another thing is that if your windshield contains any cracks make sure you get it fixed before it gets worse that you will not be able to see what is in front of you.
Turn Your Headlights on
Rainy season does not only cause fatigue to motorists rather it can also affect visibility if your headlights are not working properly. Make sure your headlights are properly fixed and they are performing to the required standards. That will help you to be very active and be aware of what's going on with the other motorists. Be safe this festive season and save lives!