Have you ever heard of the term bonus hunting before? Well, if not, bonus hunting is a popular strategy that is picking up traction among players. It involves searching through bucketloads of casino bonuses to find those that give the player that little bit of an edge over the house.
In the past, bonus hunting worked with online casinos because the bonuses themselves were not as common as they are today. Nowadays, there is increasing competition and added complexity so not all bonuses are as good as they sound.
So the big question is, does bonus hunting work with online casinos now or should you focus on other aspects of your gambling activities?
How Bonus Hunting Works
Bonus hunting works thanks to a relatively straightforward concept:
Find free spins and free chips
Redeem the bonus
Use the free spins and bonus money to play free casino games
Get lucky and score big winnings
Back in the early days, bonuses were big money for players because they included significantly fewer rules around how to use the bonuses.
This meant that players could cash in on these promotions and then spin or play with low betting denominations in the hope of hitting paydirt!
Nowadays, casinos include wagering requirements when it comes to playing with bonus money. These are mostly the rules that apply when using a bonus and include requirements that must be met before players can withdraw winnings.
How Has Bonus Hunting Changed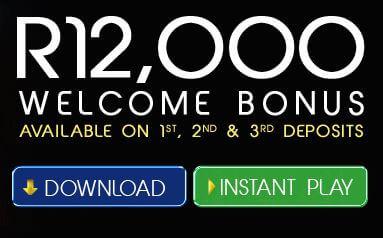 While it is now harder to effectively hunt for bonuses (but not impossible), players are continually looking at new ways to hunt for an advantage in their gaming. Below is a popular method that involves the new breed of players who stream their gambling sessions on websites like Twitch or Mixer.
Playing a Guessing Game with Streamers
This method of bonus hunting does not come as second nature to most players, because it mixes the world of video game streaming engagement with online casinos.
This method involves viewing or watching other players enjoying online casino play, with the opportunity of playing bets on potential winnings of a player. If you are correct, you might earn a percentage of their winnings.
This bonus hunting strategy involves other players taking part in the online play of others. You join someone else's stream and watch as they play and when invited to do so, place your guess on potential winnings of the player. If you are correct, you receive a percentage of their winnings, and this may be in the form of cash, merchandise or free play options.
The Popularity of Bonus Hunting with Streamers
Streamers playing at online casinos have become an increasingly popular niche for online streamers, and with it, the focus of bonus hunting is seeing increased spotlight too.
There are two typical approaches to bonus hunting with streamers; these are:
The standard method is known as raw balance
Feature buys
The raw balance method is the standard system as the viewers get to experience all the adrenaline of casino gambling – without risking any real money. This means that the streamer funds their play, but for players, they have the opportunity to win prizes or rewards by following and engaging in the stream.
In a feature buy system, the streamer plans for their stream to get the maximum number of viewers. These viewers then donate cash to the streamer for the use in the stream, therefore providing the streamer with a viewer funded bankroll – not a bad gig if you ask us!
What Games Can I Try Bonus Hunting With
In theory, players can try their hand at bonus hunting with any game that is valid for play. While this is true, we prefer to take a more structured approach by focusing on the slots or various poker variants.
Now, given bonus hunting involves getting the most out of casino promotions, we recommend checking out our previous article, which shared great tips on how to make the most of bonuses at real money online casinos.