There is no way anyone can talk about South African batting Maestros and leave out Quinton De Kock. The player, who is also a talented wicket-keeper is one of the pillars of the South African team at the ICC Champions trophy. A team that is made up of true cricket superheroes. Just to find yourself playing with these men is a great achievement. Regardless of whether you are on the same team or not.
Yebo, De Kock Every Tuesday
A great partnership this is for real money online casino game players.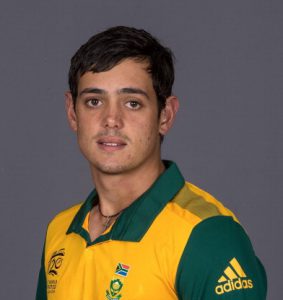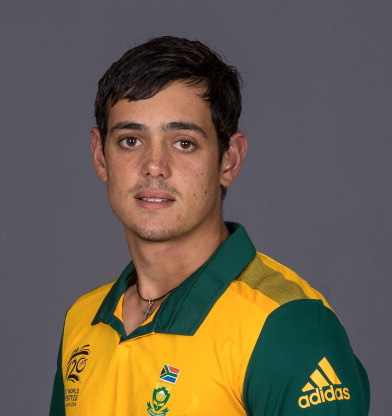 Every Tuesday the partnership of the best online casino and the wicket keeper in the best cricket team is giving real money rewards. The promotion is running all day so there is no need to rush or panic. Rather brace yourself for some really enjoyable online casino gaming.
The Promotion
Named after the World's #4 batsman, this promotion is nothing to be taken lightly. Careful use of the bonus will see you win real money at the Casino. The very generous bonus package is offering players 75% of their deposit as real money to play online casino games. The maximum amount that players can get from this promotion is R2,500.
Terms of the Promotion
Just like any other real money online casino bonus, this promotion has a few terms and conditions. It is essential that all online casinos game players familiarize themselves with these. This is one of the techniques used by the top online casino game players. Yes, online casino gaming also has strategies, just like cricket. Knowing the terms and conditions of the bonus will prevent nasty surprises during play.
To qualify for this bonus, players have to deposit a minimum of R100. There is no limit to the amount that you can deposit. High Roller players can contact our support for information on the bonuses and promotions reserved for the big money players. The CODE:KOCK75 will activate the bonus once all other conditions have been met.