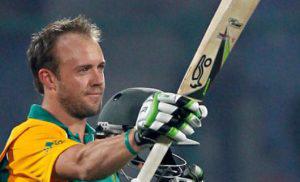 Born Abraham Benjamin De Villiers the man who is passionately loved all over the world as ABD has finally called it Quits. This megastar is not retiring from all forms of cricket, just international cricket. Indeed this is a sad and troubling time for South African Cricket.
The talisman has become one of the core pillars of the Proteas. A team that he has helped to keep at the helm of international cricket for a good part of his career. It was not only his brilliant cricket that made him an essential part of the team. AB provided great motivation to his team mates. Even to younger cricketers, he is an inspiration.
All Or Nothing
The player in his announcement which he made via his Twitter account spoke about how he was tired. Even though he will still play T20 cricket at club level he will no longer be available to put on the green and gold.
For the brilliant player, it is all or nothing when it comes to playing for the Proteas. He would not be able to select a particular format to play as his desire to represent his nation, our nation.
What This Means For South African Cricket
In his announcement, ABD said it was time for others to take over. But who really will step-up to fill the shoes left by this legend. There is no doubt AB De Villiers is one of the greatest cricketers of all time.
The T20 World Cup next year will be the acid test. It is at this stage that we will know the full impact of not having AB in the team. As he said, "Everything Comes to an End" but Yebo Casino and probably the bulk of the international cricket community hoped it would be after 2019. His thrilling performances will surely be missed by fans, team mates and opponents.