The difference between land based and online casinos depends on how any of the two suite the style of the gambler. The environment of both casinos is totally different the only thing that makes them familiar is the word "Gambling."
Land Based Casinos
The land based casino is well known for providing a lot of entertainment for gamblers. Gamblers opt for this type of environment because of the vibe it offers. Moreover, playing casino games at a land-based casino environment such as the one in Sun City is such an experience for some gamblers.
The environment allows the players to have a feel of the different emotions of players. You witness the excitement, jubilations and frustrations all in one.
The sound of different slot machines with music helps create a magical moment.  Some casinos offer players cocktails, food and even accommodation for those who spend big at the casino.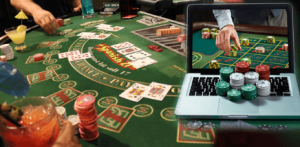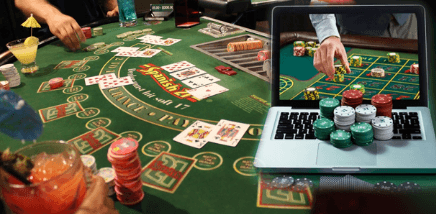 However, land based casinos have their own disadvantages. The proximity of land-based casinos is a major factor that gamblers consider.  Gamblers will have to budget for transport cost and accommodation if the casino is located far away from their home.
Online Casinos
The online casino has become very popular in the casino world. Many gamblers have embraced the platform as it comes with many advantages and it is very convenient.
Online casino players have the privilege to gamble in the comfort of their own homes. They have no need to worry about transport cost, accommodation and the dress code.
Online casinos accommodate certain players who are well reserved. You can play online games and win real money and no one will ever know that you have become a millionaire through gambling. Yebo online casino is one of the most reputable casinos where you will win real even when on the go.