Slots are the linchpin for the majority of land-based and online casinos. It's easy to see why they carry so much appeal with their colourful reels, exciting sound effects, sassy themes and highly desirable jackpots. Unlike table games, the beauty in online slots lies with the fact that each game is always different. And because each person's playing technique is also different, there isn't really a right or wrong way to win online slots. You can, however, give yourself more favourable odds by incorporating some of these pro tips into your slots strategy.
Make use of slot bonuses
You'll always come across an exciting casino bonus to use at Yebo casino, and slot bonuses are one of the best offers you can snap up. These bonuses can come in the form of free spins, cashback, comp points, slot tournament bonuses, no-deposit codes and more. Be sure to make the most of these offers as they are essentially free money which can make your bankroll last much longer.
Not a Yebo player yet? Get 50 free spins on the game Caesar's Palace just for signing up!
Bet the Maximum Amount of Coins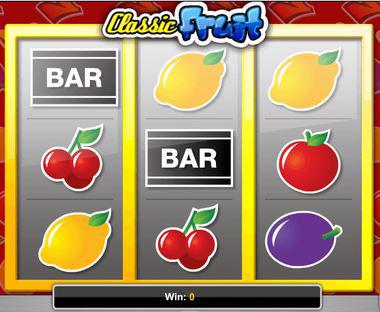 It may sound counterintuitive considering you want your bankroll to last, but many online slots are home to what's known as a progressive jackpot. This jackpot is an amount that gets larger as more people play and resets once there is a winner. In most slot games, you have to be wagering the maximum amount of coins to be eligible to win this feature. If you want the chance of winning big on slots, go for the max bet.
Get Familiar With the Game
Each online slot always comes with a certain number of reels, paylines and payout potential. Most slots also contain bonus features, which gives the player more chances to win through hitting free spins and acquiring free games. As a player, it's wise to check this information before putting any real money down because it will help you learn the different combinations. It's also a great way to get used to the game's overall dynamics.
Avoid the Myth of 'Hot and Cold' Slot Games
If you're a regular player at land-based casinos, you'll probably be familiar with hot and cold slots. It's a term that's used to describe if a machine is likely to pay out if no wins have occurred for a while. This isn't something which applies to online slots, as these work with Random Number Generators (RNGs), therefore, every outcome is always unique. It's better to use a strategy to determine the likelihood of a payout with online slots.
Take Care of Your Bankroll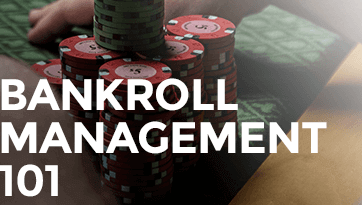 Playing progressive slots and betting maximum coins is all fair and well if you can afford it, but what's more important is ensuring you have the funds to do so. If you're placing bets that you cannot afford, things can easily get out of hand and leave you worse off than before you started. Set reasonable limits to your budget, and take the time to calculate your bets carefully. That way, you're less likely to end up chasing your losses.
Practice for Free First
An advantage that online slots players have over land-based slot players is the ability to play a game for free first. This is a fantastic way to get used to how the game works, and build up your knowledge and skill of a slot game in the process. Once you're ready to play for the 'reel deal' as it were, you can then switch to real money mode, and start playing for big wins with an added sense of confidence.
Research the Paytables
If you navigate to the 'help' section within an online slot, you'll usually find information for the paytables as well as the other features in the game. It's worth taking some time to study this information in advance of playing a slot, simply because it can help you get a better idea of things such as the payout frequency, volatility, bonus rounds, combinations of symbols needed to win, and what kind of bets you should be placing, etc.
Go For Slots with Progressive Jackpots
Playing a slot without a progressive jackpot doesn't mean you can't expect a happy pay day. But the upside to playing progessive online slots is the fact that these have been known to cash out millions to players in the past. These also tend to pay out much more than land-based slots because the casino doesn't have to account for maintenance costs and repairs, etc. The only restriction is that you must bet max coins to be eligible to play slots with progressive jackpots.
Keep A Cool Head
It's easy to get caught up in all the excitement when you're winning a slot game, but there are often times when things can go the opposite way and leave you feeling frustrated and disappointed. Situations like this can lead to acting on impulse, and leave you playing the game with no regard for your betting amounts of bet frequency. It's much better to leave a game and come back to it if you find yourself on a losing streak. You can always return and try again later!
Gamble Smart with a Solid Strategy
While these tips might not make you a better player overall, all of them are great things to include in your online slots strategy. Gambling is meant to be an exciting and enjoyable activity, but it can have the reverse effect if you start making the wrong moves. It's better (and safer) to take your time and place your bets wisely. If you make this a regular habit, then before you know it, your bankroll will begin to flourish and prosper!