The irony of it, that Cleopatra's Gold online slot, an African themed game was the most rewarding game on Africa Day. Even though rigging is rampart on the continent there is no way that Yebo Casino could have pulled this off. As much as we might have wanted to. We would have even made sure that one of the regular players would have won the progressive jackpot. However online casino games operate using Random Number Generators (RNG).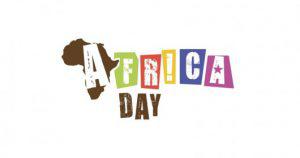 This means that the wins are awarded randomly outside the control of the casino. There were many players that enjoyed the best online casino games during this iconic African Holiday. The holidays always present great opportunity to play real money online casino games without having to be time conscious. Yebo Casino also makes gaming during the holidays more fun with the amazing holiday themed promotions. Make sure that you are getting updates into your email on all the latest bonuses.
Cleopatra's Gold is one of the richest online progressive slots. Before player sanegraeme won more than R6,000 on the game, player carlacloete had won R10,078 on the same game two days before. But Africa day belonged to sanegraeme. The player won the day's two largest jackpots. The second prize was on the Aladdin's wishes online slot. On this game the player won R 1,123. It is clear that this player was using a unique gambling strategy. This strategy involves playing the regular paying Aladdin's Wishes during the periods when the high rewarding Cleopatra's Gold was cold. A strategy that gave real money rewards.
This game is not only rewarding but also very entertaining. That is what makes playing the game even more enjoyable. This is opposed to trying to win real money on a boring game. More experienced gamblers know the benefit of this. Dry spells are very common during online casino gaming. Especially if you are playing games that offer huge rewards. Therefore awesome visual displays and audio will keep you playing as you wait for that mega-sized online casino win.