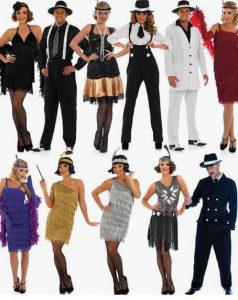 Anyone who is looking forward to attending a casino themed party would want their costume to look different from other people's customs. You want to look your best. At the same time, you want to be comfortable in your custom. The worst is arriving at the party to find that a lot of people are wearing the same outfit as yours. Today Yebo casino will aid you to come up with a dope casino themed party outfit.
Dress Up like a Star
Elvis Presley and Frank Sinatra will be remembered for their unique sense of fashion. To step up to the game and look modern in a 1940s and 1950s based outfit you need to be very creative. This is an obvious disadvantage to getting a Las Vegas Elvis Presley outfit or classic Frank Sinatra even though they rocked fashion trends in their day. If you choose this option make sure that you look neat, impressive and comfortable in your attire.
When the daytime fades away the night time comes to live. This is when the Casino Royale-style party kicks into full swing with more James Bond characters appearing on the casino's floors. This is the time to look more classic and mingle with the rich and famous. Don't look boring, remember what you wear can be a reflection on who you are. Therefore, put on your 007-tailored suit or a cocktail dress, it's going to be a frenzy.
Dress up like a Real Money Casino Game
Casino and fashion complement each other like cheese and crackers. Make yourself a Roulette, Bacarrat, blackjack or Poker costume to spice up a casino themed party. You can wow everyone at the party and show off a costume that is inspired by the common 52 deck of cards. We are tired of the same old casino themed outfits. Look outstanding in the Queen or King of hearts outfit.
Be inspired by casino online table games at Yebo casino as you try to come up with great casino themed party costumes.