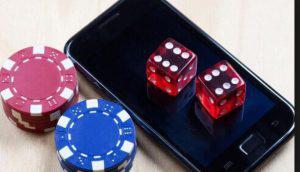 South Africans can gamble on the go at Yebo Casino. This is one of the services that we provide as the top online casino in South Africa. The quality of games remains unchanged regardless of whether you are playing on your desktop computer or your smartphone. As your favourite casino, we have tips on how to better enjoy online casino games.
Best Times to Play Casino Games
While the whole convenience of mobile gambling is on being able to play casino games from anywhere and at any time it is necessary to be savvy about finding the best time to play. One of the best times to play casino games is during your commute to and from work. Obviously, this applies to people who do not drive to work.
The reasons which make your commute to work a great time to play casino games are the free time and the time limit. When you are going through traffic and you are not responsible for the intricacies involved in driving, you are free to do other things. Also at this time, there are rarely any other humans that demand your attention.
The time limit is a big plus for people who struggle to stick to their set gambling schedule. By the time you finish your ride, you will need to quit the gaming in preparation for other engagements.
However, keep in mind that you need to have a sturdy internet connection along with your entire route. Pockets of poor internet connectivity will not only make the mobile experience bad it can result in loss of money. Online casinos have a failsafe mechanism which forfeits the bet to the casino. This is to protect the casinos from hackers.