Casino gaming has become a very popular trend in the world. People from different strides of life who fancy the casino lifestyles are enjoying
various gambling games. These are the only people who can define the actual meaning of the most popular casino games.
The gambling environment encompasses numerous games along with entertainment for punters to enjoy. Without creating a lot of commotion lets highlight some of the most popular casino games in different parts of the world.
Las Vegas
Las Vegas is well-known as the Sin City. The nickname came after a lot of illegal activities that were happening during that time. Activities such as illegal gambling, prostitution and drug dealings were amongst the doings which led to the name Sin City.
Despite all the talk of Las Vegas being the Sin City,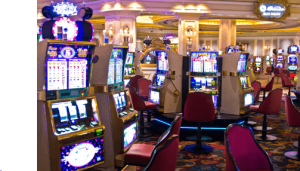 it has become the home of slot machines.  Las Vegas generates a lot of money due to players gambling on slot machines. These slot machines are scattered where there is high traffic in Las Vegas.
Australia
In Straya the slot games that we have mentioned before are popularly called pokies. Moreover, online pokies have become a new trend in Australia. These pokies can be played online and the winning chances are very high. Online pokies such as Dragon Master, 100 Panda and Mystic dreams are some of the pokies that have gained popularity in Aussie.
South Africa The Home of Online Casino
South Africa is now a well-recognised land when it comes to gambling. Players can now play casino games on different platforms. Cities such as Durban and Capetown where there is high traffic due to a higher turnout of tourist now consist of many land based casinos.
Moreover, games such as Blackjack, Roulette and Craps have become very popular in many casinos. Some players have also adopted the access of winning real money whilst playing online casino games.
Yebo Casino is one of the online casinos that is providing the best online slot and table games for players to win real money.