As much as we want online gamblers to win real money every time they place their bet. We also recommend that thy to give themselves a break. At some point, you really feel like you should take a break on casino gambling but you don't exactly know where to start.  Therefore at Yebo Casino, we have come to share with you how to be brave by taking a break from casino gambling. This is actually a way of protecting our players from gambling addiction.
A break is needed here and there so that you get an opportunity to spend your money. Maybe a holiday to your desired destination will actually do. But the few tips we are going to share with you will come in very handy.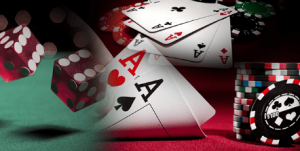 Look for a New Hobby beside Casino Gambling
Most online casino gamblers have now adopted casino gambling as a hobby. However, that has conflicted on how most casino players should take a break from gambling. A break from something is actually needed here and there. Therefore it is best for you to seek for a new hobby that is not related to gambling. You can try swimming or remain in the arcade games by playing video games on Playstations or XBox.
Research on Self-Help Methods
At some point, you might come to realise that your gambling hobby is now becoming a gambling problem. Well, you need to urgently search on how you can overcome such a problem. It's not easy to become a gambling addict, therefore, you need to clear your path before you are in danger.
Make sure you give yourself a clean long break from casino gambling so that when you come back you will be beating the dealer from all angles. You can play for real money upon your come back at Yebo Casino and walk with big money prize and promotion.