Have you ever asked yourself who are the best or the greatest Online Poker Winners of all time?  Online Poker lovers will tend to debate about it all the time but no one will actually come out with a constructive answer. However, at Yebo Casino we believe that everyone is a winner depending on their level.
But there will always be the biggest Online Poker Players of all time.
Therefore let's inspire you to do better next time you play at Yebo Casino by highlighting some of the greatest poker winners.  Poker games are very easy to win. But to be called the greatest winner of all time you need to have strategies that will win you real money.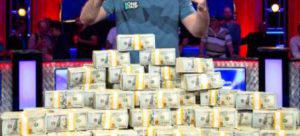 Dan Colman
Poker has become easy peasy for Dan. He has recently occupied the number 3 spot after he defeated Negreanu. Dan Colman became one of the best online Poker players after emerging victorious against the latter. He went on to win over R27,254,000. Imagine scooping that at Yebo casino. We hope you are aiming to play for real money and win that big!
Moreover, the likes of Fedor  Holz also joined the list of the all-time greatest winners in online poker. The 23-year-old moved to the fifth position leapfrogging some greatest names on the list.
How to Win Real Money Playing Online Poker at Yebo Casino
Online Poker is one of the fascinating high stake online casino games. The game encompasses many poker variations. Therefore, online poker players have a wide range of selection when it comes to poker. Yebo Casino is the leading online casino in the South offering you the best gaming experience of online Poker. Choose to play online Poker at Yebo Casino today and you will be spoiled with a wide selection of poker variations. Play Poker games such as 3 card Poker and Texas Holdem.