Best Android Games for Casino Players in 2019
We're lover of games! For that reason, we search around for the best games all the time. And, because we are lovers of Android, this time we searched for the best Android games.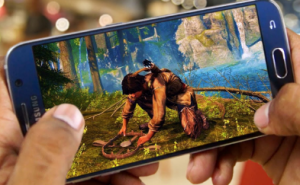 These games can all be downloaded from the Google Play Store. You may find that some of them are free but you have to part with a few dollars for some of them. By the time you finish reading this article make sure you will enjoy the games.
Best Android Games for 2019
The Android games listed below will provide you with entertainment on the go. Download and start enjoying today.
Monster Hunter Stories
This is the mobile version of Monster Hunter World, which is a big hit in the gaming console world. Unlike the console version, Monster Hunter Stories is a bit more cartoonish and will cost you $20, just like the console version. In this game, the mission is to travel the world hunting and taming monsters.
Dragon Ball Legends
This game is a lot of fun you must fight through a series of different prices. In the process, you must collect abilities and characters. While on the go, you can play the game in portrait mode. This gives the game a great plus.
Real Racing 3
This is a game for all of you with a need for speed. You get to burn some rubber in impressive cars on real tracks from around the world. Furthermore, there are many events which you can enter. Also, there are a lot of customisation options and you get to race against other players. This is because it's a cross-platform multiplayer.
Horizon Chase
The developers of this game made us believe in photorealism again. This game is actually fun! In fact, this game will let you race through colourful and vibrant levels. You won't notice even notice the time flying by. Thats the effects of enjoying mobile games.