Yebo Casino welcomes you to the historical month of August. The month of  August was derived from the great August Caesar the Roman Emperor. This month Yebo Casino honour Augustus Caesar by giving wonderful treats to Punters do not miss out on this one!  Play Caesar's Empire for real money at Yebo Casino and you will enjoy a staggering 50 free spins.
August in Mzansi
August is a very special month in Mzansi as the country commemorate Women's Day with the rest of the world.  Women abuse in Mzansi has become a blunt reality all over the Rainbow Nation.
Women are being abused every day in South Africa. This month is whereby we advocate and condemn women to abuse in our precious country. Instead of w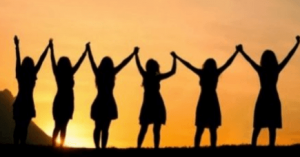 asting time harassing and abusing women. Rather make use of the moment and play online slots games at Yebo Casino.
The Casino is also empowering women with amazing slots games that have a woman character as a wild symbol. Enjoy Cleopatra's Gold and win an amazing jackpot prize which is up to two million Rands. Despite Cleopatra's Gold, Sweet 16 and Shopping Spree are also other online slots that women can enjoy on this International Women's Day.
Premier Soccer League
This month of August Yebo Casino we are going to experience a lot of hilarious moments in the world of football. The World Cup in Russia has come and gone there is a lot of football to be played both in Mzansi and overseas.
English Premier Soccer League and our very own ABSA Premiership will be in full gear in the few coming days.  However, the soccer season is still looming make some time and has a feel of football world at Yebo Casino. Play online slot game such as Football Frenzy and be a winner before the season starts