Regardless of what you may think of the 21 year old cricketer, this youngster has a bright future in South African Cricket. As a part of the cricket-themed month-long promotion running at Yebo Casino, the casino has a specific bonus based on Phehlukwayo. The player's second name is Lucky. Therefore real money online casino players can expect to get some of this luck as well. However the player who has had a couple of lucky breaks in his life has earned his place in Proteas first team due to hard work. Strategy and determination have proven to be the same characteristics that create online casino winners.
The promotion
The Phehlukwayo promotion runs, this Wednesday and every other Wednesday for the rest of the month until the 28th. All real money players at Yebo Casino who deposit R100 or more on the day will get massive bonuses.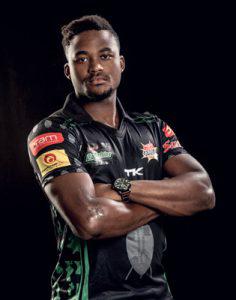 Described as a Parental Bonus, players get a maximum of 50% of their 1st deposit as a bonus up to R2,500. The second deposit will attract a bonus of 75% the deposit. R2,500 is the maximum bonus amount that can be redeemed in the 2nd level of the promotion. At the third level players will get 100% match bonus on the deposit they make. Again the highest amount on offer to players is R2,500. The fourth and final level will reward players with R500 free money.
Log in to your Yebo online casino account and use codes PHEH1A, PHEH1B, PHEH1C, PHEH1D to collect the bonuses.
How To Use The Phehlukwayo Promotion Profitably
There are several ways that gamblers can benefit from daily promotions at their favourite casinos. But because players come from different backgrounds it is difficult to come up with a blanket strategy. There are real money players at Yebo Casino from Namibia, Swaziland and Lesotho. This means that the best advice has to also include these gamers.
Keep up to date with the promotions at your favourite online casino. You can do this by subscribing to the casino mailing list.
Use the schedule of promotions that are offered at the casino to create a real money gambling schedule.
The gambling schedule only becomes complete after you set a bankroll. Remember to stick to your set bank roll.