Yebo Casino brings yet another specially themed online casino promotion for South African online casino game players. The AB Monday Promotion is a cricket themed promotion that is running at your favourite online casino in Mzansi. Online casino gamers in other African countries can also access the bonus. There is no restriction to who can benefit from the cricket madness at Yebo Casino. So whether you are in Lesotho, Swaziland or Namibia you can get the bonus by simply quoting CODE: ABD50.
The Captain's Promotion
Yebo Casino is rewarding all real money depositors with a 50% bonus. This is an awesome match bonus which will "match" your deposit by 50%. This means that the casino will give you 50% of whatever you deposit on the day. Any deposit of R100 or more qualifies you for this great promotion. Get up to R2,000 as a bonus courtesy of AB's great cricket.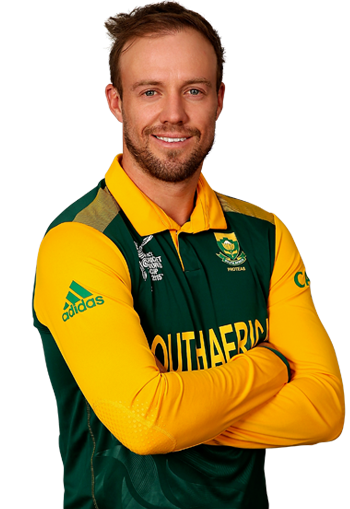 Born Abraham Benjamin de Villiers, Mr 360 is possibly the most exciting cricketer to watch. This is because of his amazing innovation when holding a bat. His ability to get the ball anywhere on the wheel got him the nickname Mr 360. Affectionately known as AB by millions of cricket fans all around the world, the 33 year old player is a master batsman. He has not looked back from the first time that he wore the green and Gold of the Proteas on national duty. A career that is culminating with AB captaining the world's number one cricket team.
How To Redeem the AB Monday Promotion At Yebo Casino
The promotion runs all day on Monday. This means that whether you prefer playing early in the morning or late at night or both, you are covered. To redeem the bonus simply use the CODE: ABD50. If you have any problems please feel free to contact our helpful support team.
It is only fitting that the best online casino in the world runs a promotion on the captain of the best cricket team in the world. We will help you cheer on the Proteas at the ICC Champions Trophy this and every other Monday of the month with this cool promotional bonus. Head over to https://www.yebocasino.co.za and log into your account now to claim this bonus coupon.