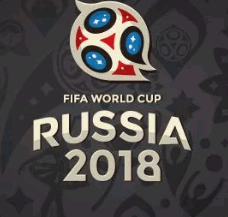 It's finally here! The world's biggest football tournament has finally kicked off! The different time zones did not stop football fans around the world from watching both the opening ceremony and the first match. Billions of people all over the world tuned in to see the soccer showcase begin.
Time Difference
The time difference in Russia with other countries has led to a lot of head scratching amongst soccer fans. Although not part of the tourney, Chile and United States of America are some of the countries that will be in doldrums as the time difference between them and Russia is not friendly.
The time difference between Russia, America and Chile is quite worrying, as Russia is six hours ahead of the other two nations.
Countries on the African continent such as South Africa and Nigeria are all in a jolly mood. This is because they will not in any way be affected by the time difference between themselves and Russia.
The Kick-Off
The first match between the host Russia and Saudi Arabia will kicked off at 17:00hrs Russian time. This was the same time in Saudi Arabia. Although Saudi Arabia did not win the match, their fans still have hope as it was just the first game.
The World Cup At Yebo Casino
Although many South Africans will be able to catch the games. Yebo Casino has the top slot games and table games. This is so that all fans disadvantaged with time difference will feel thrills of the world's most prolific football tournament.