Managing your bankroll is what separates the winners from the losers –and understanding these 10 tips for better bankroll management will make any player become a better gambler. Plus bankroll management is key and to scoring more winnings at online casinos.
It doesn't matter if you know everything there is to know about online gambling and how to play for real money on the slots or table games.
If you can't manage your bankroll, you are always a risk to yourself.
What is Bankroll?
By now, you should know that your bankroll is the cash that you available to gamble. Ideally, this is an amount that you can afford to lose, not all the money that you have.
Before you get started, or before you play your next round of the top online casino games, think about these three points relating to bankroll:
Identify just how much money you can set aside to spend on casino gambling
Think about how to use your bankroll in the smartest way
Pick the games you want to play and identify the bets that you will use and can afford
Always remember: if you are not prepared to suffer through a grueling losing streak, you should not be playing.
What are the Best Tips for Better Bankroll Management
Gamble Only With The Money You Are Happy to Lose
When it comes to determining your bankroll, only gamble with cash that you are happy to lose.
If you can't afford to lose it, then it should not be part of your gambling stash.
Make Bets That Your Bankroll Can Afford
Keep your bets comparable to your bankroll. If you only have a R100 to play with, don't make $10 bets that you can't afford on your bankroll.
This comes down to personal preferences, and yes most strategies for the slots are to bet max but put your bankroll first, or you won't have anything to play with at all.
Work on Small Wins Not Big Jackpots
Play on low volatile slots and work on scoring smaller, incremental wins, rather than hitting a big jackpot.
All good gambling sessions are built on grinding out small but frequent wins to come ahead.
Don't Chase Your Losses
It can be tempting to double down on your bets to try and chase your losses. However, this is one of the most damaging tactics a player can make.
Never move to higher stakes and chase your losses, the hole will get bigger, and your bankroll will be next.
Use a Casino Bonus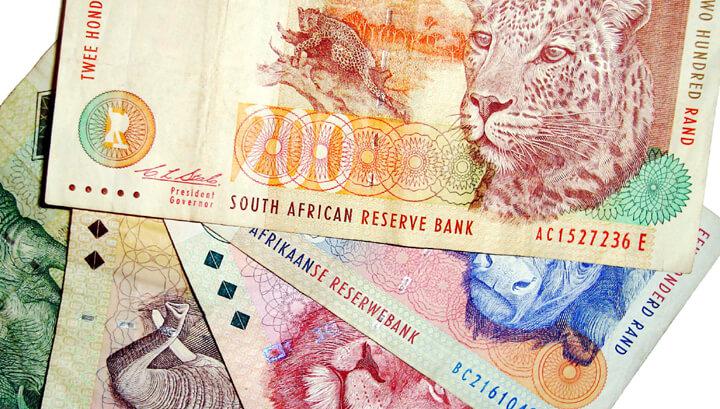 South African players can make the most of the online casinos in South Africa by claiming a substantial deposit bonus like the promotions from Yebo Casino for extra value.
A casino bonus can quickly turn a small R100 bankroll into a longer-lasting R300 just by redeeming one of the many available bonuses.
Set Limits on Your Gambling
Understand your limits and stick to them.
While many online and mobile casinos allow players to set betting limits on their accounts, this may not be an option for everyone.
Set a limit on the amount that you are happy to lose before stopping, as well as restrictions on the time you play, and the amount you might win.
Keep Your Cash Separate to Your Bankroll
Mixing your bankroll and bank account is very dangerous.
If your casino gaming is currently linked to your credit card or the family bank account – stop what you are doing and delete the information.
This is not for any shady reason, but because if it is quick and easy for you to add cash to your account, you will be tempted to do so.
Pay Yourself Your Bankroll
Consider setting up a recurring transfer from your bank account into a separate account with limits applied.
A smart option is to have this transfer be for a small or manageable amount for your circumstances and to be made two days after your payday.
This way, you have plenty of time to pay your bills and responsibilities first, and then you can feel stress-free knowing that you have some 'fun money' set aside for your gaming.
Keep Track of Your Gambling
Open up a spreadsheet and keep track of your gambling history, including the amounts won or lost and the times, dates, and lengths of your playing sessions.
This will help keep you accountable, and if things go sour, can be used as a unbias way to track your movements.
If you aren't a whizz with a spreadsheet, jot down detailed notes in a notepad or exercise book.
Manage Your Emotions
Keep your emotions in check. When you are winning, don't let your head get the best of you and crank up those bets.
Doing so could see you drain your bankroll very quickly.
The same thing applies when you start hitting a few losses, never increase your bankroll and try to win your cash back.